Are you struggling to scale up your cloud telephony business? While there are premium cloud telephony solutions for large-scale businesses, the service is specifically designed for SMEs struggling to manage their finances and generate higher profit margins. Your success lies in understanding the needs of your customers, finding creative ways to boost the customer base and eventually generate profit for your cloud telephony platform.
What is Cloud Telephony?
Cloud telephony, also known as cloud calling, allows organisations to operate their phone systems through an internet connection. It is a type of UCaaS (unified communications as a service), operated and hosted by a third-party solution provider. Cloud telephony enables your clients' businesses to receive inbound calls and make outbound calls from and to any internet-connected device.
It is the best solution to cater to multiple customers' needs as it uses VoIP (Voice over IP) to connect with customers over the Internet. This internet-based voice service eliminates the need to install expensive and bulky telephone hardware, such as PBX (Private Branch Exchange) tools and phone receivers.
5 Ways You Can Scale and Flex Your Cloud Phone Business
Here are five ways you can scale and boost your cloud telephony platform.
Know Your Customer
Start by understanding what are your customers' biggest communication needs. Customers installing a cloud phone system private label would come from diverse sectors and have unique needs. Most of them would be looking for customised cloud phone solutions.
An ideal UCaaS customer would look like one or more of the following and have these basic needs:
Small to Medium-Sized Enterprises

Demands a high level of automation

Spam calling prevention

Common sectors or verticals, including healthcare, restaurant chains, call centers, sales and manufacturing, finance, etc.

Workflow integrations and collaborations

Willing to integrate remote offices or Work from Home models

Mobile app calling
Engage with your potential customers over social media to better understand their unique business needs and preferences.
Check Whether Your Customers Are Getting Benefited
To become the best VoIP platform in Canada, ensure your customers are receiving the following benefits from using your services.
Highly scalable

Cost-effective and affordable

Highly customisable, allowing users to include features like a toll-free number, IVR system, etc., in a single setup

Portable and flexible

Allows remote team setup.
Make follow-up calls to check how well your customers are reaping the benefits. Solve their doubts and queries to help them use the platform efficiently.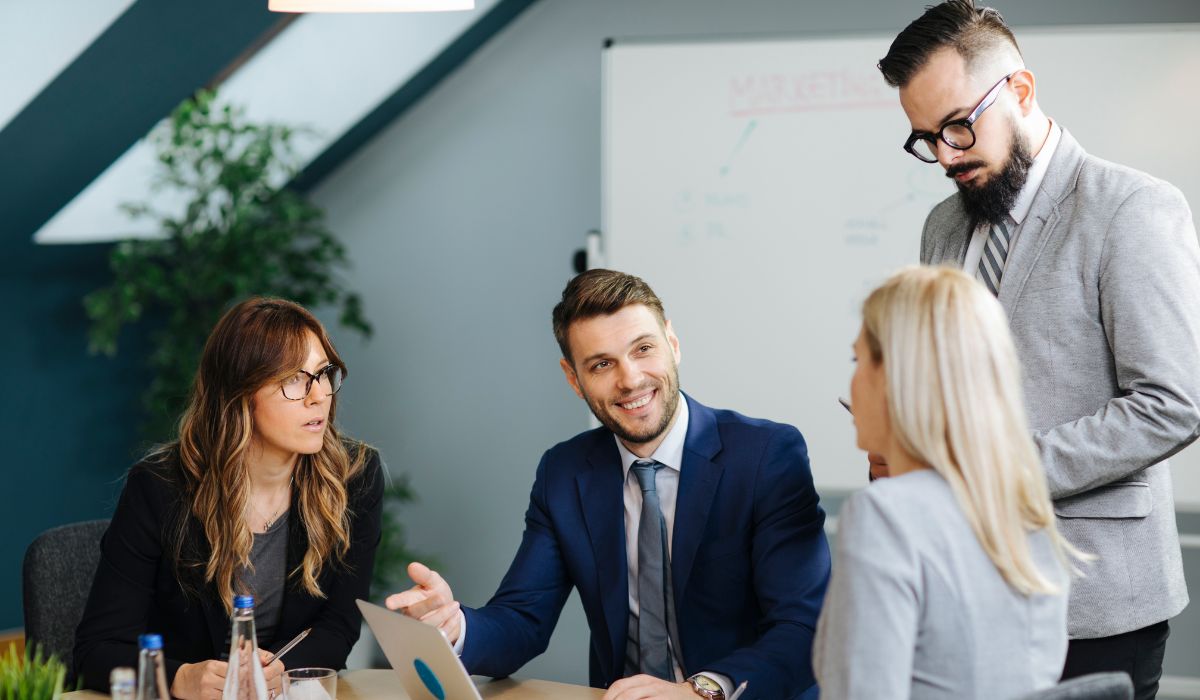 Consider Non-Technical Users
You might be tempted to provide advanced features and tools, especially for IT professionals, to make their work easier. But to scale your cloud phone business, you should consider non-technical teams, too. Not all SMEs will have an IT team to handle day-to-day technical issues. Ensure your communication and calling features and tools are user-friendly, even for beginners having no technical knowledge.
Provide a Value-for-Money Package
Customers seeking cloud calling solutions look for a feature-rich solution within a value-for-money package. Provide multiple packages having different features at different price points, enabling clients to choose their preferred model.
While offering flagship solutions for large enterprises, also consider providing affordable packages for SMBs. In short, give your clients a good reason to believe you are the best white label VoIP platform in Canada.
Businesses look for features like automated answering and redirection/call forwarding, cloud integrations, voicemail-to-email transcriptions, instant messaging, voice intelligence, international calling, video conferencing, cloud communication, and more. Furthermore, it would be best to provide a trial period to help businesses get an overview of how your cloud telephony solution works.
Consider CRM Integration
A cloud telephony solution enables seamless integrations with all the data management and CRM (Customer Relationship Management) applications of your client business. Ensure your cloud telephony solution offers seamless integrations and collaborations to enhance a smooth, uninterrupted communication system. This way, you can boost your cloud calling business by helping customers transform their cloud telephony systems into powerful tools for managing sales and marketing operations.
UC Simplified is Canada's top performing white label UCaaS platform with the fastest routes in the country. With 24/7 tech support, we support our clients' business and guide them to success. Book a no-commitment consultation today.