As a VoIP reseller, you are in the business of selling VoIP services to businesses and individuals. While the demand for VoIP services is high, the competition in the market is also significant. Therefore, marketing your VoIP reseller business is crucial to stand out in the market and increase your customer base.
Here are 8 excellent ways to market your VoIP reseller business:
1. Identify Your Target Audience
Identifying your target audience is the first step in creating an effective marketing strategy. Determine the type of businesses or individuals who are most likely to need VoIP services and tailor your marketing efforts towards them. Check the language, tone, and branding your competitors are using. 
2. Build a Strong Online Presence
Create a professional website that showcases your services, features, and pricing. Use search engine optimization techniques to rank higher in search engine results pages, and use social media platforms to engage with your audience and promote your business. When creating content, make sure that it is useful to your audience and makes them want to visit your website again. 
3. Offer Free Trials
Offering free trials is an excellent way to attract potential customers and give them a chance to experience your services before making a commitment. This can help build trust and establish credibility with your audience. If you are working with small businesses, make sure you help them understand how VoIP will help them streamline communication, so they can focus on more important areas of the business. 
4. Leverage Referral Programs
Encourage your existing customers to refer their friends and family by offering them incentives or discounts on their next purchase. Your customers will see it as an earning potential and consider it as a side hustle. Make the referral program very visible on your website. 
5. Attend Trade Shows and Events
Attend trade shows and events related to VoIP services to connect with potential customers, network with industry experts, and stay up-to-date with the latest trends and technologies.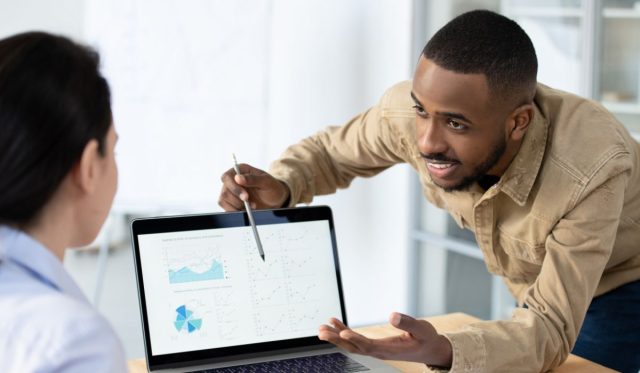 6. Create Compelling Content
Creating compelling content is an effective way to attract and engage your audience. Publish blog posts, case studies, and whitepapers that highlight the benefits of VoIP services and how they can help businesses save money and increase productivity.
7. Offer Discounts and Special Offers
Offering discounts and special offers can help entice potential customers to try your services. This can be particularly effective during special occasions such as holidays or business anniversaries.
8. Partner with Other Businesses
Partnering with other businesses in your industry can help you expand your reach and tap into new markets. Identify businesses that complement your services and collaborate with them to offer bundled packages or joint promotions.
Like any other, marketing your VoIP reseller business is critical to attracting new customers and staying ahead of the competition. By identifying your target audience, building a strong online presence, offering free trials, leveraging referral programs, attending trade shows and events, creating compelling content, offering discounts and special offers, and partnering with other businesses, you can create an effective marketing strategy that drives growth and success for your business.
Thinking of starting a VoIP reseller business in Canada? Get in touch with our team at UC Simplified.